Home

/

TimeVision Handscan Pack
Computerised time system designed for smaller companies.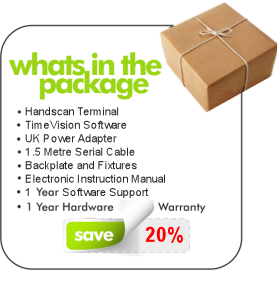 TimeVision is an uncompromising yet cost effective solution to time management. The easily installed clocking terminal and instantly useable software interface ensure that the system can be painlessly introduced to your office environment.
Employees clock in and out by simply placing their hand on the terminals scanner.
The clocking data is stored in the terminal until downloaded to the computer.
The software was developed by our own in house software engineers to give you exactly what you expect from a computerised clocking system without all the fuss and complication.
By selecting TimeVision, not only are you acquiring a good and reliable British product, you are also gaining peace of mind with the reassurance of knowing you are dealing with a company who has over two decades of experience supplying time and attendance solutions to companies just like yours.
An innovative handscan clocking terminal with unparalleled performance.
The HandScan clocking terminal identifies each employee by scanning the unique size and shape of their hand. This tried and tested technology is not effected by the employees hand been dirty, greasy, wet, etc.
Features: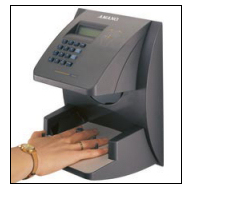 Scans employees hand
PIN code and hand verification
Robust ABS construction
Wall or desk mounting
Serial or TCP/IP network connection
Dimensions - 223(W) x 296(H) x 217(D)mm
The software is feature rich with all the functionality our customers have come to expect from a product designed and developed by Computime.

The easily installed time & attendance and clocking in software is quick to implement with no training required.

Features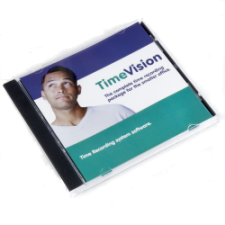 Support up to 10 shifts and 3 rates of pay
Calculate daily and weekly overtime
Caters for paid and unpaid breaks
Highlight anomalies including lateness and absences
Onscreen editing of clocking data and automatic re-calculation of hours
Reports on holidays and sickness
Generates detailed timesheets for each employee
Data export facility to payroll packages including Sage
Promote health and safety through a built in emergency roll call report.
Conforms with the European working time directives
Recommended
Pentium 4 processor
Microsoft Windows 2000, 512MB of RAM
Microsoft Windows XP, 1 GB of RAM
Microsoft Windows Vista, 2 GB of RAM
Microsoft Windows 7, 2GB of RAM
Colour monitor, 1024 x 768 resolution
CD-ROM drive
Available USB port
Network speed 100 Mbps
TimeVision power point demonstration
Vicky from Jacksons Ford Service
I was searching for a clocking in system for my company and I came across Computime through Google. I found Computime website to be easy to navigate and it is easy to find all of the information on the products and services that Computime offer.
The power point presentation produced by Computime about their TimeVision Clocking system was very informative. It was clear from the information provided that TimeVision Plus was the right product for my company's needs.
The price was incredibly competitive and the after sales support was prompt and friendly. I would totally recommend Computime to any other companies looking for a cost effective and reliable clocking system.
Mike from BSK Laminating Ltd
I was tasked to source a computerised time and attendance solution for my company in order to replace our current manual clock machine. I found Computime website to contain all the information I needed which made my task to make the correct decision very easy. We opted for TimeVision Plus because it provided us with additional functionalities we could benefit from and within days from order the package arrived.
The clocking terminal was easy to install and setting up the software proved to be quite straightforward. I did have to use the helpdesk on some occasions and found them very helpful and friendly.
I would definitely recommend Computime. They have exceeded all of our expectations and objectives.
Jacksons Greetings Cards
Our objective was to replace the laborious and error prone manual clocking machine our company uses with a system that is able to add up each person's basic and overtime hours automatically.
The new computerised system from Computime has met our objectives and more. I feel that the price of the machine was competitive and represents good value for money. I would be happy to recommend Computime to other companies.
Ian from What a Waste
The information provided on Computime website was clear and informative, and from this ordered TimeVision Plus.
The package arrived fast and the installation was carried out without any fuss. The software was fairly self-explanatory to set up although if assistance was required the technicians proved very helpful and available.
We chose TimeVision plus because of its flexibility and with the fingerprint recognition clocking terminal, it eliminates any possibility of employee fraud. With a growing business we needed a system that wont just be suitable for our needs today but with our future needs as well. The flexibility of the package allows us to add more terminals, more shift patters, more pay rates, more sites and more employees without changing systems. The ability to pre-book absences is advantageous and cuts down on the manual manipulation of figures. Also being able to automatically export a CSV file of the hours, for payroll purposes reduces the risk of manual error.
TimeVision Plus has definitely matched and exceeded our objectives and expectations and when you consider the time-saved and the ease of use of the system it is priced competitively. I would definitely recommend Computime to anyone.
Pam from Bardsea Leisure
Our company required a Time and Attendance system and I found Computime through the internet. The website was very easy to navigate and all the information on there was very useful in helping me to decide which product to choose. I phoned Computime and spoke with Ron and he was very helpful with my enquiry. The price of the system was competitive with other systems on the market but TimeVision covered all of the objectives we required so I made a purchase. The product arrived very quick and matched my expectation. The clocking terminal itself was very easy to install however I came across some problems while installing and setting the software up. I contacted the helpdesk and found them especially helpful to resolve my problems.
I really like the system even though I am not using it to its full potential yet. I would recommend TimeVision and Computime to other people and businesses.
Upgrade To TimeVision Plus Software
Upgrade to TimeVision Plus

NOW

and

SAVE 33%

off the standard price if purchased separately.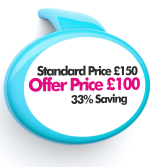 As a natural progression from TimeVision and keeping with the same award winning concept that made it undoubtedly the most popular entry level plug and play clocking on system in the market, TimeVision Plus software was developed as a solution for smaller companies with more complex business process and as an upgrade path to existing TimeVision users.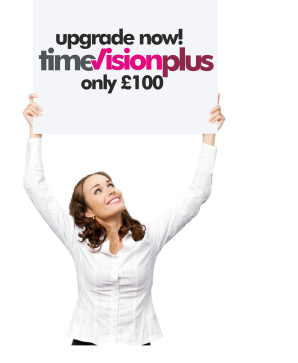 Additional Features and Benefits
Forward planning of absences
Annual holiday & absence calendar
Multiple Clocking terminals can be added to the network
Centralised data from multiple sites
Multi-user functionality
Departmental analysis
European working time directives calculation
Additional 2 shifts and 3 rates of pay
More complex overtime calculation
Password protected with multiple level of access